Past Events
Get a taste of the Globetrotters' swinging scene!
Throwback to our past mini golf adventures
Life's a crazy ride, and we're just getting started on our wild journey through the world of competitive socialising!
Take a peek at our previous shenanigans and enjoy some awesome pics of the cool mini golfers we've crossed paths with.
With two awesome years behind us and the Globetrotters buzz growing stronger, we'd love to have you join us for our upcoming events, wherever they happen to be. We can't wait for the fun times ahead!
Curious about how mini golf can inject some excitement into your event? Just click the link below to kickstart your inquiry and discover how we can make your event unforgettable with a dash of mini golf magic.
6 – 7 September 2023
We were absolutely thrilled that Rayner invited us back for a second year in a row to amp up their summer party. It was two days of pure late-summer joy, with colleagues going head-to-head on our 6-hole Icebreaker crazy golf course, and boy, did it get competitive!
But that's not all – we spiced things up with a cornhole game that added an extra layer of fun to the mix!
Besides the fantastic games, there was a mobile catering van serving up mouthwatering mocktails, an ice cream van to keep everyone cool, and even a photo booth to capture all the laughter and memories. It was a summer party to remember! 🍹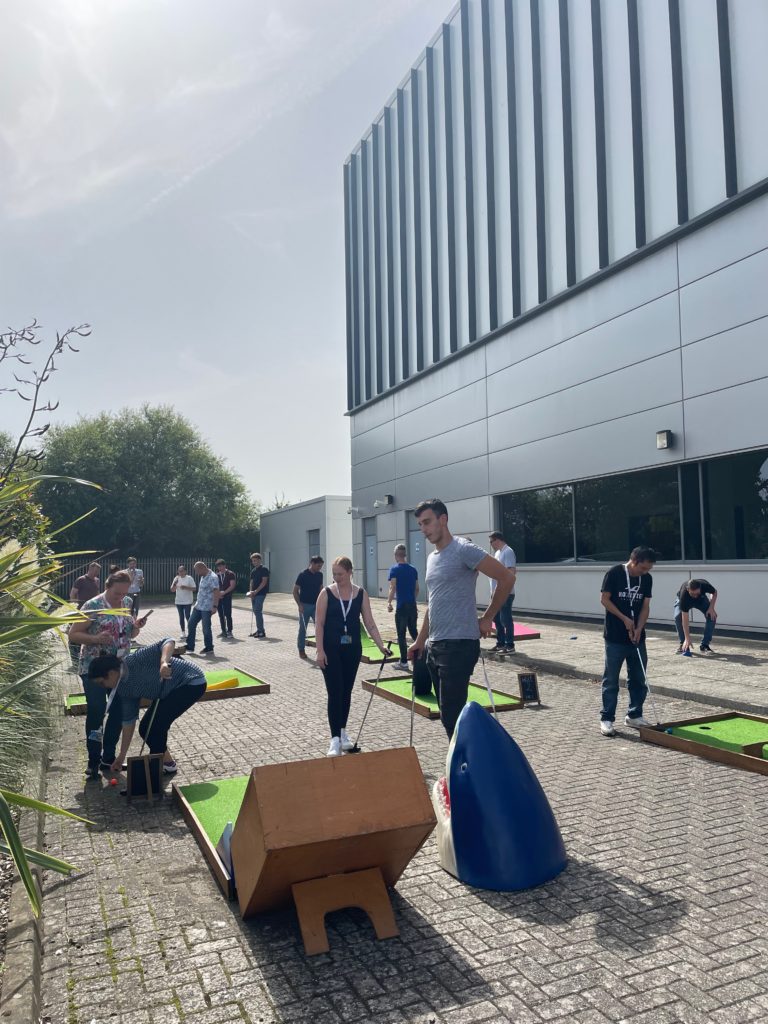 31 March – 23 April 2023
We kicked off 2023 in a very special way – the inaugural Level 1 Mini Golf Shootout! The month-long tournament at this fantastic bar and street food venue offered the chance for competitive mini golfers to take aim at being a champion and bagging the top prize of £250 cash and entry into the World Mini Golf Championships in Hastings! And to make it even better we helped raise over £2,000 for local charity Superstar Arts.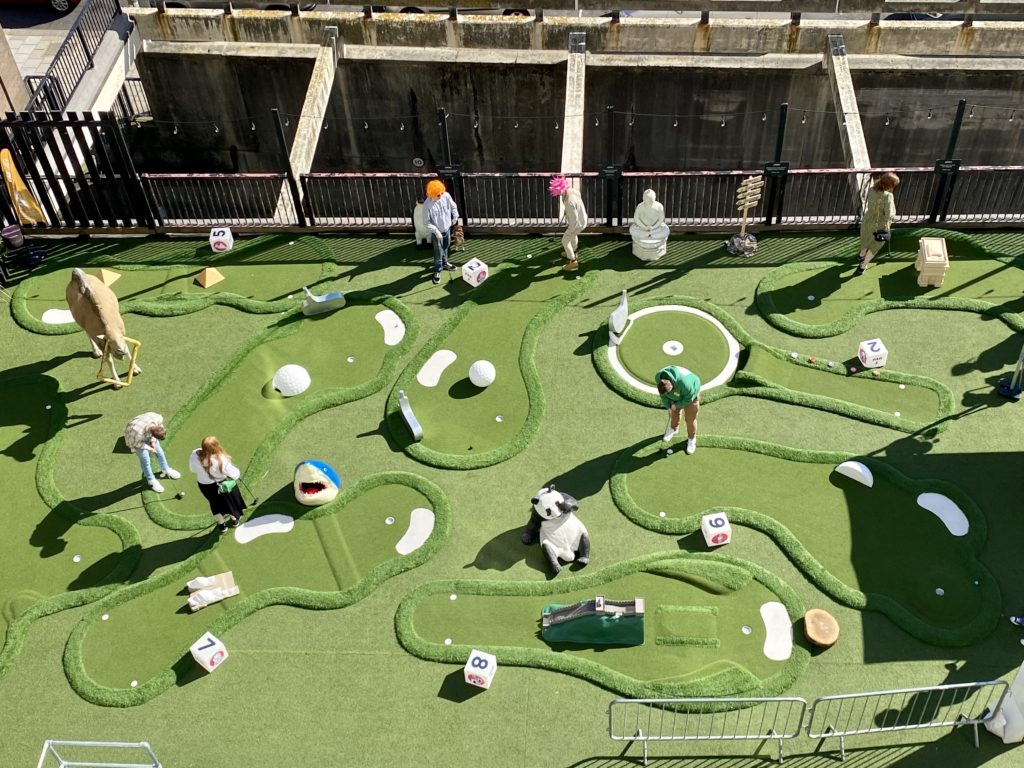 6 – 7 September 2022
We thoroughly enjoyed going to Worthing for this company's summer party as colleagues took a break from their work and battled it out on the golf course! The weather was biblical at times but we powered on through in true British fashion.
Frequently Asked Questions