Our Story
From humble beginnings, we are aiming to build an entertainment brand like no other in the South East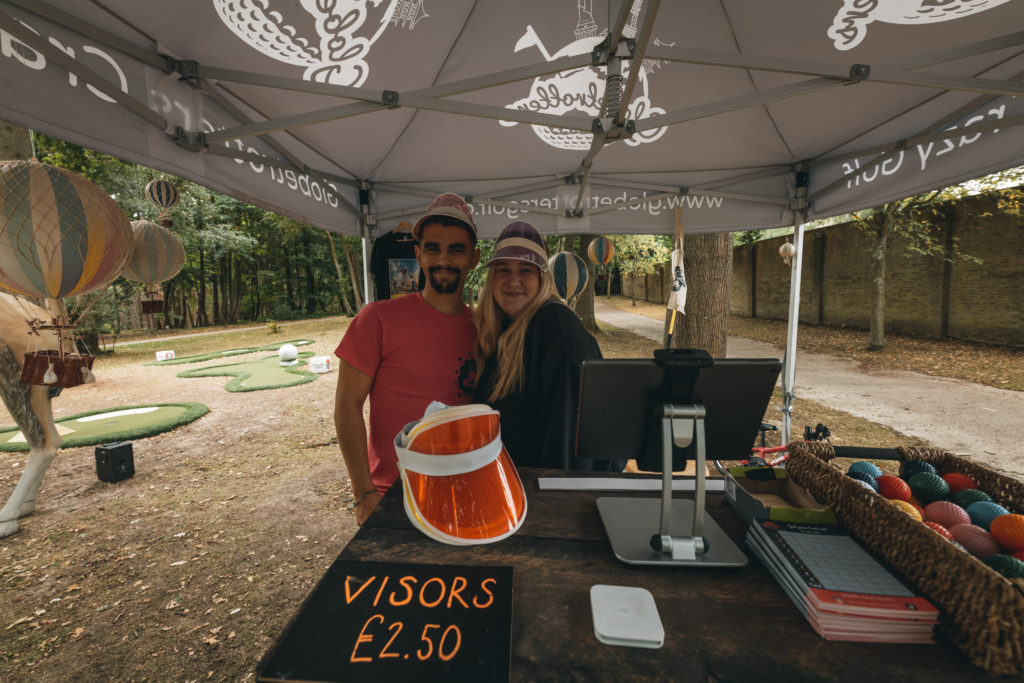 Crazy About 'Crazy Golf'? Our Founder Nick is!
And he's on a mission…
That's right, a mission – to bring crazy golf fun to as many people in the South East as possible!
How it all began…
Like many couples, Nick & Daisy love crazy golf, and have enjoyed (or hated if they were losing!) many a round together on holiday or as a date night. Wherever they went together, it would often be accompanied by a round of their favourite game. They played at venues in the UK's biggest cities, from London to Manchester and to Bristol.   
And then one day, while out on the green – an idea came to Nick. Why aren't there more crazy golf courses near where we live? Come to think of it, there were no courses to be found within a 15 mile radius of their home in Sussex. 
Would it be a crazy idea to open our own course? Nick asked Daisy. Yes it would, she replied. But how fun would it be to try! 
That was all the encouragement they needed. So in 2020, Nick decided to take matters into his own hands: to put his money where his mouth was and his golf balls in one basket, with the assistance of Daisy along the way.
Mobile crazy golf events in Sussex and beyond
To test their crazy idea, Nick & Daisy partnered with a market-leading manufacturer of mobile crazy golf courses to build their own 9-hole course. Having a mobile course means that they can go anywhere in the South East, and bring the fun to crazy golf lovers wherever they are!
With great excitement (and a few nerves), Globetrotters officially launched at the inaugural Brighton Christmas Festival in 2021. There were many highs and a few lows along the way, but the journey was officially underway. And it proved that mobile crazy golf is popular!
The team found it so rewarding to see so many people both young and old step foot onto the course and have a good time. 
2022 has been about building the brand at all sorts of events across the South East. Nick is now assisted by a growing team of welcoming Globetrotters that have joined him for the journey. We are looking for friendly faces who share Nick & Daisy's passion for crazy golf and excellent customer service.

To be able to offer something a little different to events is fantastic and provides value to venue owners and organisers. There is no limit to what we accommodate, from festivals and weddings to corporate hire and even pubs!
Visit our Past Events page to see where we've been on our travels so far.
Globetrotters – it's more than just a game of crazy golf      
Our Globetrotters have travelled far and wide to visit the seven wonders of the world and have brought back artefacts from their journey! 
We're passionate about providing inclusive and fun competitive socialising experiences where visitors can learn more about the wonderful world we live in and be inspired by the different animals, cultures and landmarks that planet earth presents us. This fun experience is the closest you'll get to globetrotting without the hassle of worldwide travel! 
Come journey with us on a crazy golf adventure, and let us transport you, your family, and friends to a different time and place. 
The long game
Looking towards 2023, Globetrotters plan to be present at more events in the South East whilst continually improving the player experience. This means new obstacles and props, it could also mean a brand new crazy golf course so that we can be in two places at once!
These temporary installations help to spread the word about our vision whilst we are still searching for the perfect premises to act as our permanent home. Join us at one of these pop ups and you will be directly supporting our growth plans!
Speaking of growth plans – we have aspirations of one day opening a crazy golf bar and restaurant in Crawley or mid Sussex that encapsulates the Globetrotters brand. So watch this space!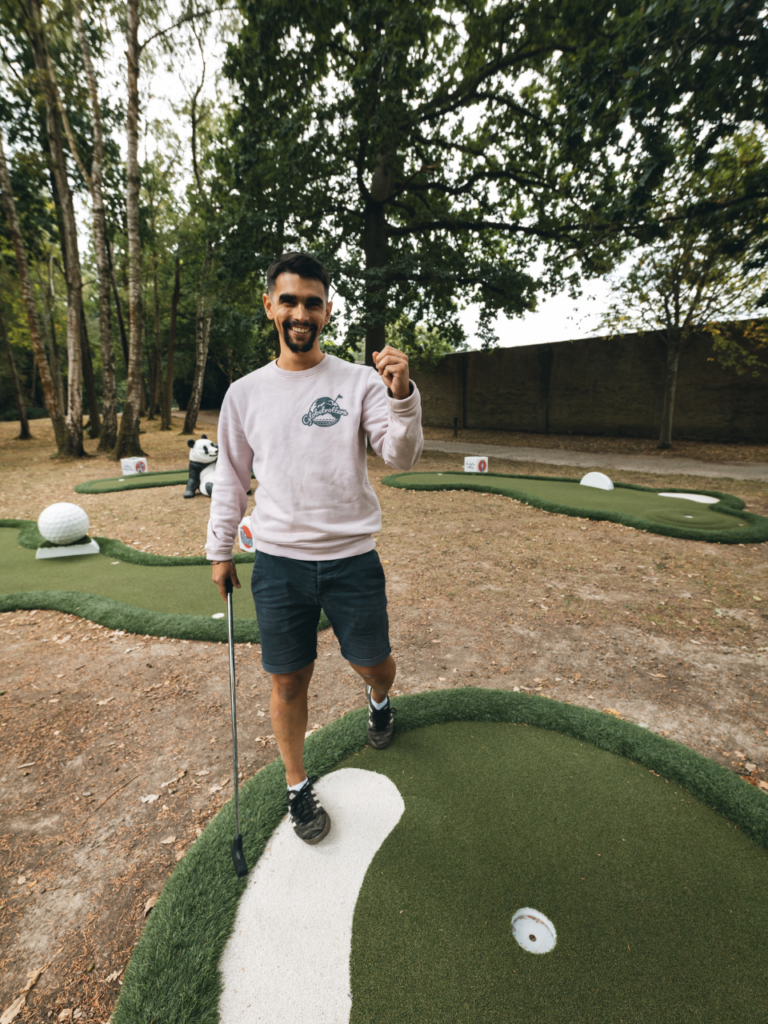 Co-Founder & Managing Director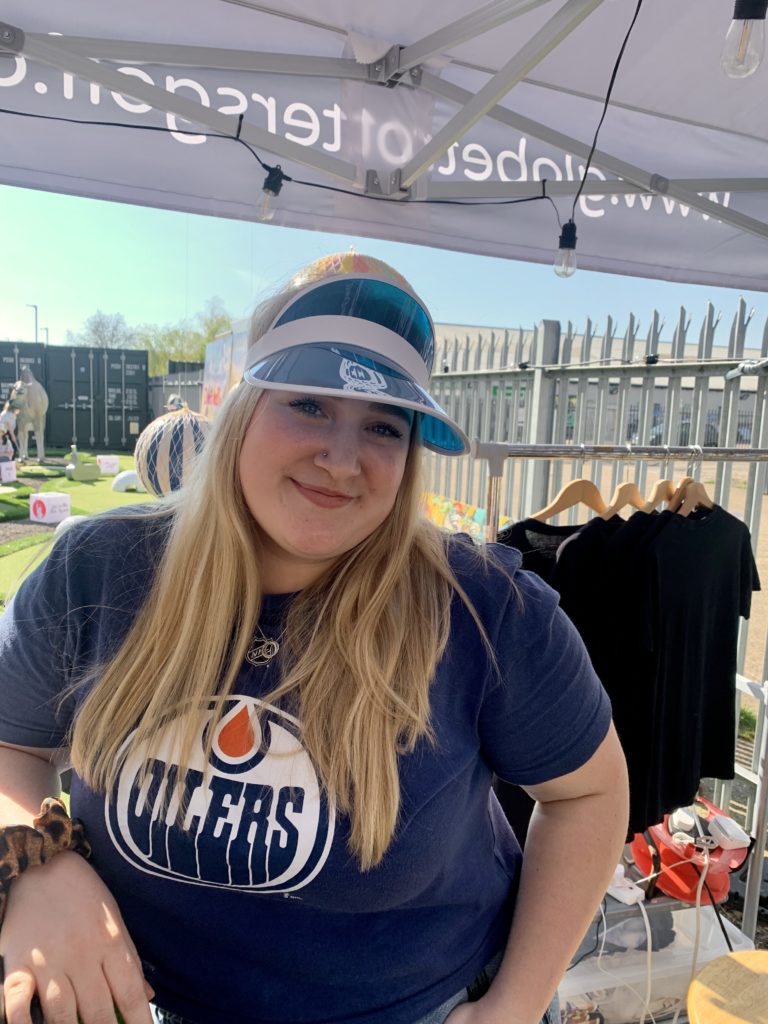 Co-Founder & Event Assistant
Daisy loves cats #crazycatlady
Digital Marketing Assistant
Rosie loves cooking and trying new recipes.

Rosie hates sneezing while driving!
Who we're looking for
We're always on the lookout for friendly and driven people with a fresh perspective.
So please get in touch, we'd love to hear from you!
Frequently Asked Questions