Past Events
Get a taste of the Globetrotters' swinging scene!
Throwback to our past mini golf adventures
Life's a crazy ride, and we're just getting started on our wild journey through the world of competitive socialising!
Take a peek at our previous shenanigans and enjoy some awesome pics of the cool mini golfers we've crossed paths with.
With two awesome years behind us and the Globetrotters buzz growing stronger, we'd love to have you join us for our upcoming events, wherever they happen to be. We can't wait for the fun times ahead!
Curious about how mini golf can inject some excitement into your event? Just click the link below to kickstart your inquiry and discover how we can make your event unforgettable with a dash of mini golf magic.
8 July 2023
We were over the moon to host our very first wedding with the 6-hole course! The enchanting setting was The Yoghurt Rooms, a picturesque countryside wedding venue just an hour south of London.
12 – 14 May 2023
Having made a fantastic debut with our 9-hole course at Missing Link in 2022, we were thrilled to seize the opportunity to return in 2023, this time featuring our exciting new Icebreaker course. Beer, street food and crazy golf – the PERFECT combo!
1 – 24 July 2022
Missing Link is a microbrewery in the heart of the Sussex countryside that is well known for producing tasty craft beers. Not just that, but the brewery is set in the beautiful Chiddinglye estate, and their massive beer garden provided more than enough space for our crazy golf course. We were treated to glorious sunshine and scores of smiling faces enjoying the vibe. Surrounded by clear skies and green fields, visitors putted their way round our course in search of a leaderboard-topping score!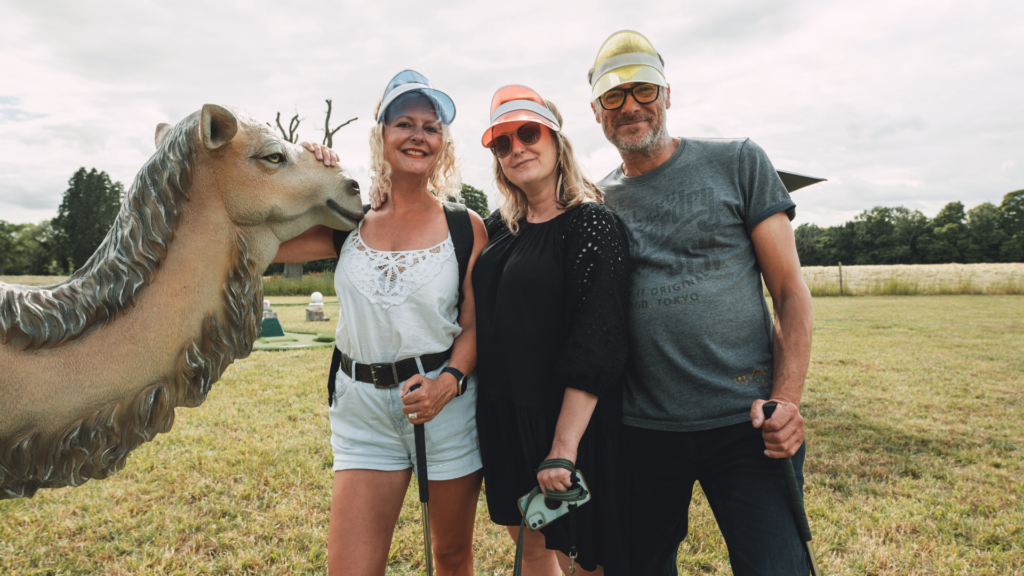 Frequently Asked Questions