Past Events
Get a taste of the Globetrotters' swinging scene!
Throwback to our past mini golf adventures
Life's a crazy ride, and we're just getting started on our wild journey through the world of competitive socialising!
Take a peek at our previous shenanigans and enjoy some awesome pics of the cool mini golfers we've crossed paths with.
With two awesome years behind us and the Globetrotters buzz growing stronger, we'd love to have you join us for our upcoming events, wherever they happen to be. We can't wait for the fun times ahead!
Curious about how mini golf can inject some excitement into your event? Just click the link below to kickstart your inquiry and discover how we can make your event unforgettable with a dash of mini golf magic.
30 May – 24 September 2023
After a busy month-long pop up in 2022, it was with great excitement that we returned in 2023 – this time for four months! As you putt your way round our 9-hole course, you'll find yourself surrounded by the serene beauty of the Walled Garden. And when it's time for a breather or some post-game relaxation, take refuge in the charming café with a picturesque outdoor seating area, where you can savor delicious treats and beverages while basking in the natural beauty that surrounds you. There's something for everyone at this little oasis in Crawley!
29 July – 24 August 2022
We arranged one month installation with Crawley Borough Council and we were proud to call Tilgate Park our home, if only for a short while. This was one of our most successful events to date and we were met by lots of families and school children enjoying their summer holidays.
18 November – 31 December 2022
Disco balls and colourful LED lighting are a vibe! We set up an intriguing crazy golf and games cafe in a vacant unit in the County Mall Shopping Centre in what was our first ever indoor pop up. It was perfectly timed for the festive period and was just the distraction needed from the Christmas shopping!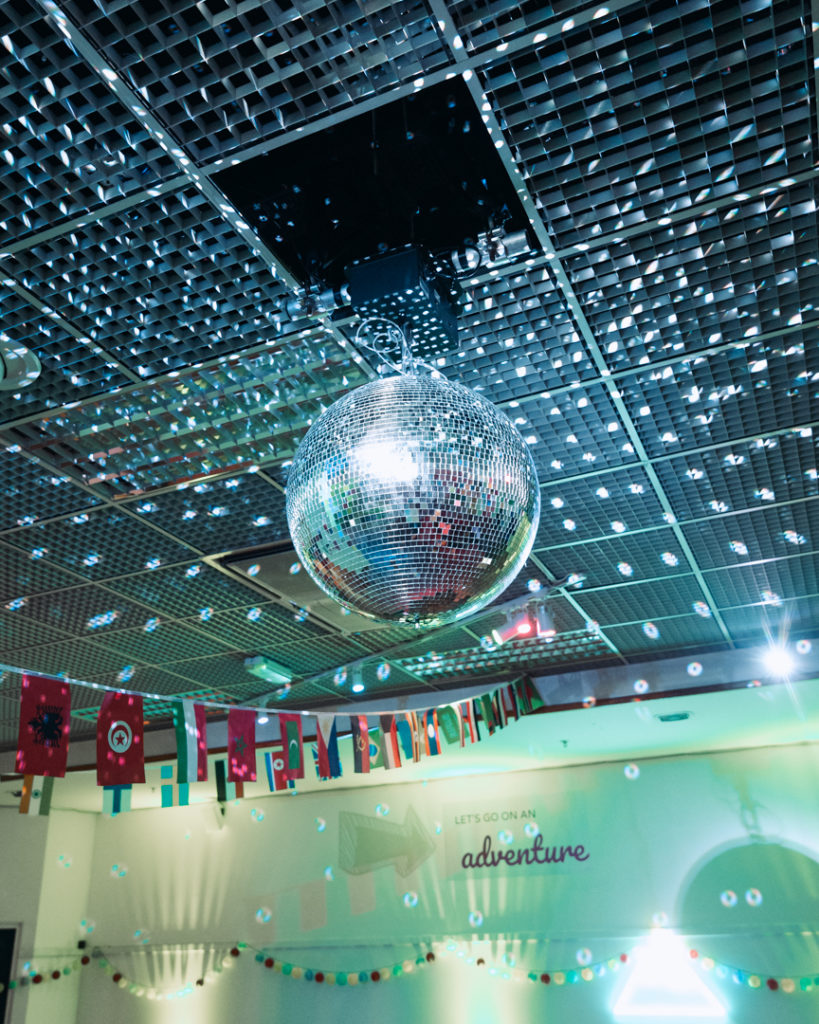 Frequently Asked Questions