Past Events
Get a taste of the Globetrotters' swinging scene!
Throwback to our past mini golf adventures
Life's a crazy ride, and we're just getting started on our wild journey through the world of competitive socialising!
Take a peek at our previous shenanigans and enjoy some awesome pics of the cool mini golfers we've crossed paths with.
With two awesome years behind us and the Globetrotters buzz growing stronger, we'd love to have you join us for our upcoming events, wherever they happen to be. We can't wait for the fun times ahead!
Curious about how mini golf can inject some excitement into your event? Just click the link below to kickstart your inquiry and discover how we can make your event unforgettable with a dash of mini golf magic.
26 November – 24 December 2021
The Brighton Christmas Festival was our first event as Globetrotters Golf and we couldn't have been more proud to launch our mini golf adventure! The cold weather didn't stop anyone from having fun on our course, and we loved meeting so many new (and chilly!) faces. You guys loved our Christmas touches on the course.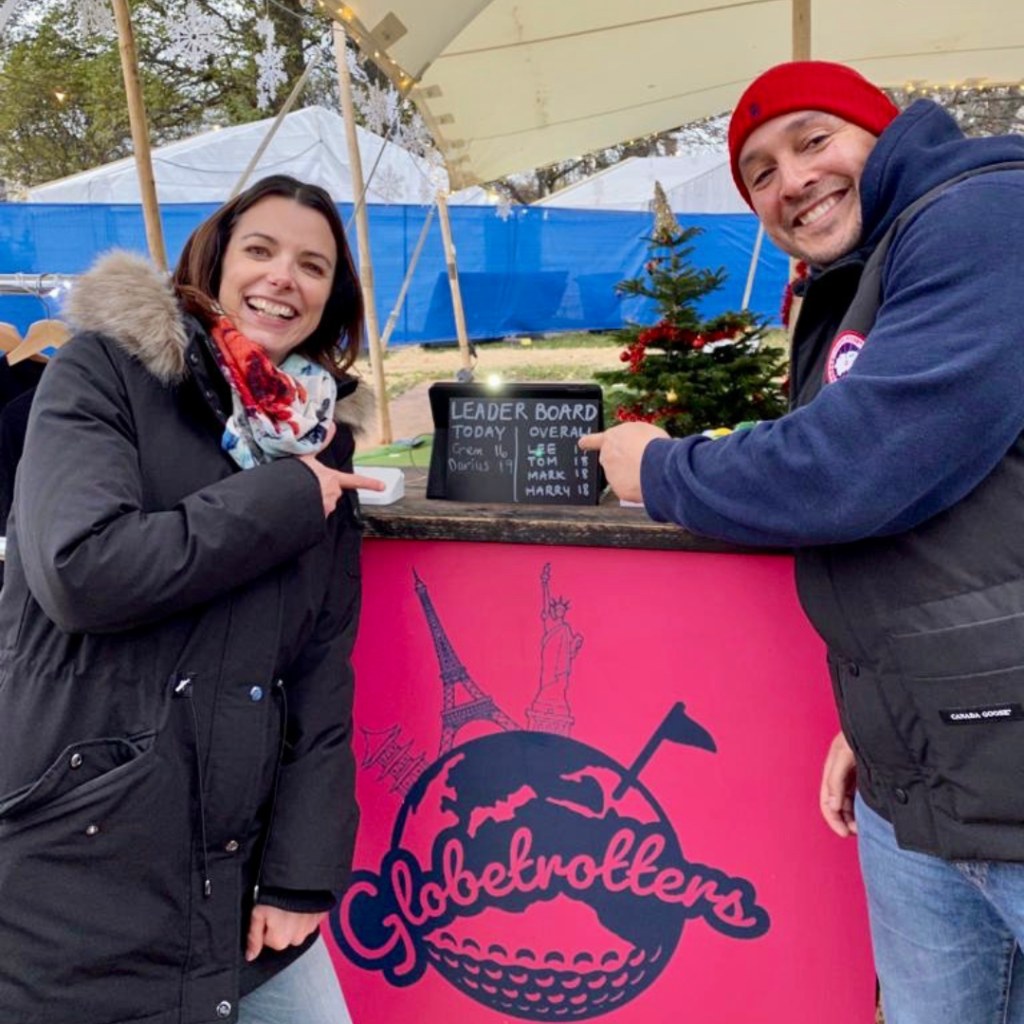 Frequently Asked Questions